Standard Rooms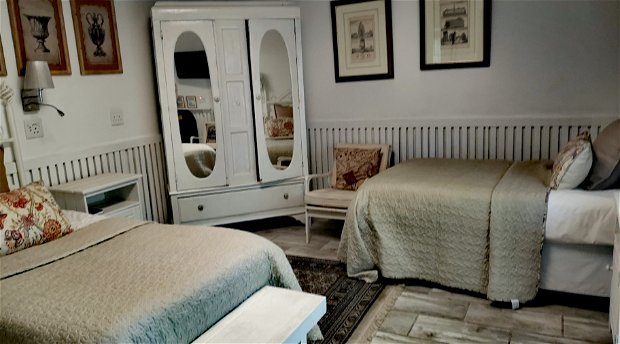 Although smaller than our other rooms, our Standard Rooms are still fairly large and more luxurious than your normal standard rooms. Each room has it's own unique theme and charm.
Annex House
Blue & Vine room both have 2x 3/4 beds with a shower only.
Cinnamon room also with 2x  3/4 beds with a shower and bath.
Moya in the Africa House is also a sharing 2x 3/4 bed room with both a shower & bath.
Sun Room is a bigger standard room with a Queen bed and shower only option. 
Big Daddy 5, our smallest Standard room have a Queen bed with a small bathroom with shower only.