Deluxe One Bedroom Apartments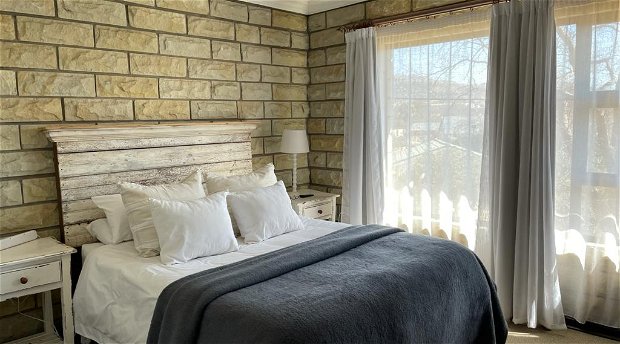 Our one bedroom apartment is equipped with a fully equipped open plan kitchen and Lounge area.
All the rooms have a Queen XL bed in a seperate bedroom.
The bathroom have a shower and bath.
Sani and Thaba Bosiu are upstairs with a small balcony overlooking the parking area.
Malealea and Bokong are downstairs.